HOMEMADE TORTILLA CHIPS
When you can so easily buy them from the grocery store, why make your own homemade air fryer tortilla chips? Let's get this question out of the way first of all. The reason you want to make your own tortilla chips is because it's easy, it's fun, they are generally better for you than store-bought chips AND you can season them with different unique flavors to suit whatever it is you are serving.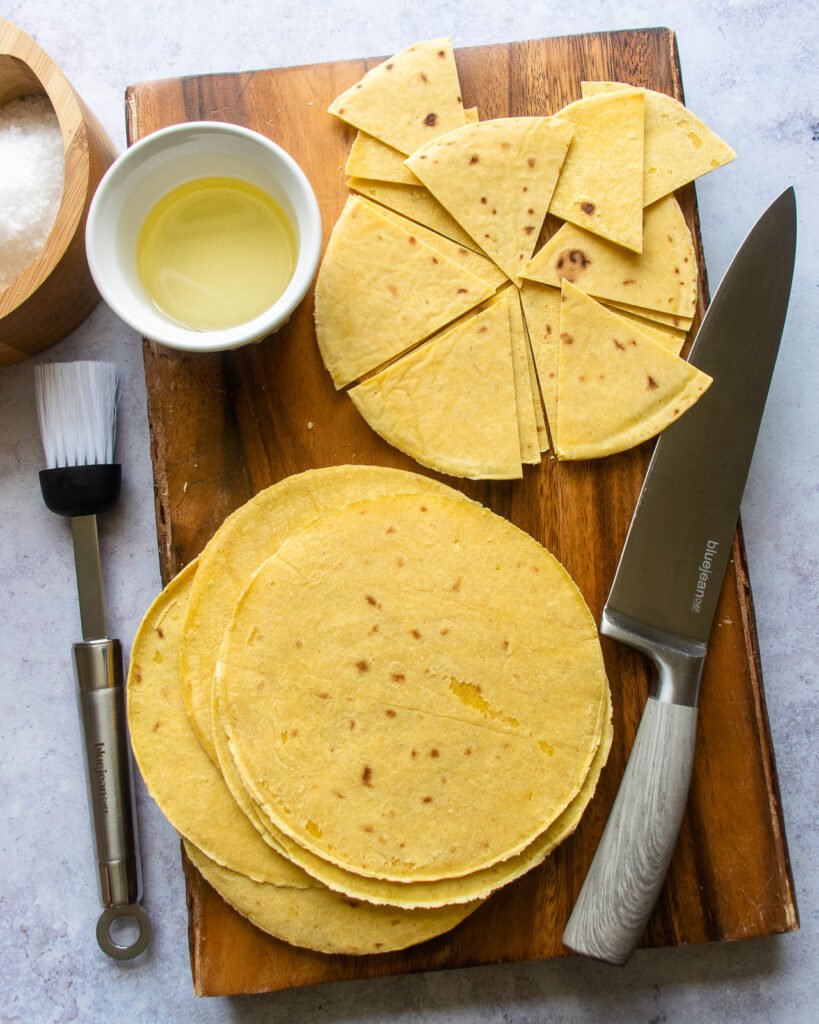 WHAT TORTILLAS TO USE FOR CHIPS
I like to use corn tortillas for homemade chips because they tend to be crispier than flour tortilla chips, which are chewier. You can use white, blue or yellow corn tortillas. Just get a brand of tortilla that you really like or make your own. Brush the entire tortilla with oil and then cut them into triangles by cutting them into 6 or 8 pieces.
SPRITZ WITH OIL
It's important to have some oil on the tortilla wedges before air frying, but just a light coating is all you need. If you want to add seasonings to your tortilla chips, make a seasoned oil by combining your vegetable, olive, avocado or other oil with spices – chili powder, smoked paprika, a little chipotle in adobo, some finely grated Parmesan cheese or even cinnamon sugar for a sweet chip. If you're going for plain salted chips, just brush the tortillas with oil and sprinkle the salt on top.