ow to make Fried Jalapenos?
With veggies – it's very easy to start your air fryer journey – three breading trays – one with flour, one with beaten egg and one with panko. Now you can mix it up by seasoning your flour – but I decided to jazz up the panko by using Cilantro Lime Panko – omg – the difference is amazing!
Once your breading trays are set up – slice the top off your jalapenos and then cut them in half. Scoop out the centers and then cut in half again so you have 4 pieces for each jalapeno. Next up breading – flour – egg – panko.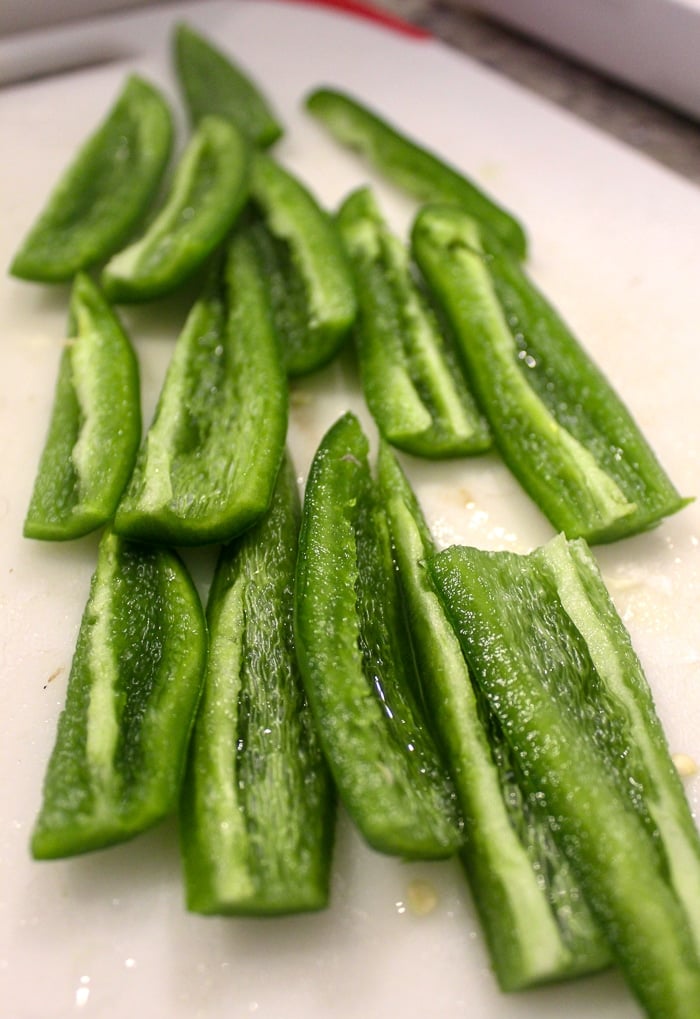 Place your fries in the air fryer and spritz with olive oil spray. Air fry at 375 for 5 minutes – flip and spritz again – air fry 5 minutes more and you're done! Be sure to use my Creamy Jalapeno Ranch for a dip – omg – it's so good!!!!!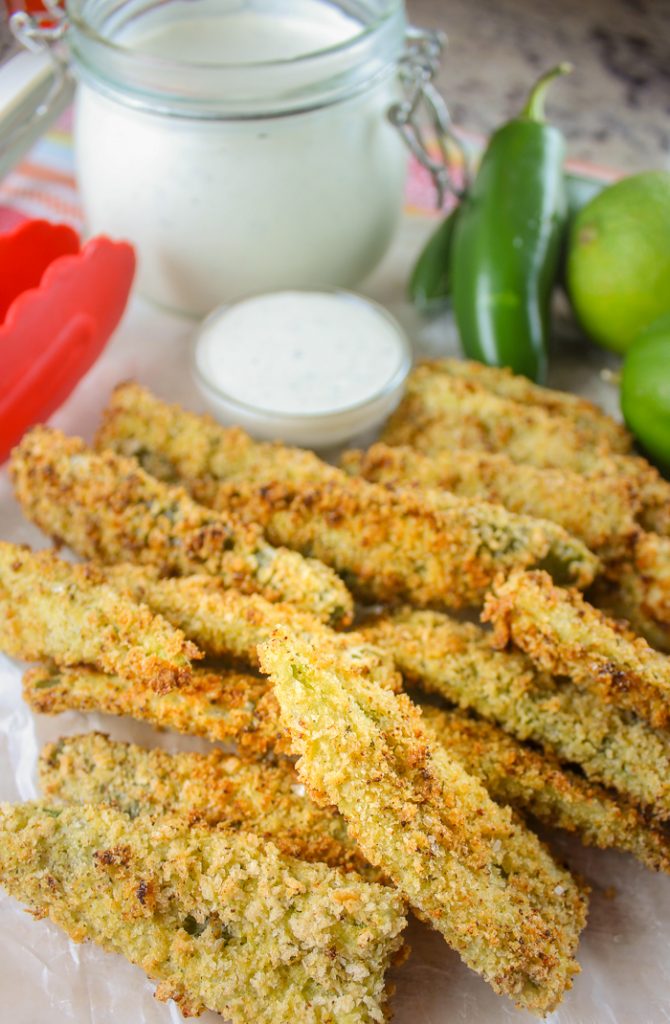 6

 

jalapenos

2

 

eggs

 

beaten

1.5

 

cups

 

cilantro lime panko

1

 

cup

 

flour

Cut tops off Jalapenos. Slice jalapenos in half lengthwise and remove ribs and seeds. Slice into 1/2" strips (4 per jalapeno)

Rinse light with water so they're damp

Set up breading stations:

1. flour

2. eggs

3. cilantro lime panko
INSTRUCTIONS
Take jalapeno strips through stations and place in air fryers so they're not touching

Spritz with olive oil spray

Flip, spritz and air fry for 5 min more

Serve with Creamy Jalapeno Ranch Dressing